Steel and Aluminum Fabrication
We help solve your fabrication needs - Cutting | Bending | Stretching | Welding
Trailer Safety Week June 5-11, 2022
Kampco Steel Products is proud to be a #TrailerSafetyWeek Ally. As a supplier of (product/service) to trailer manufacturers, we're excited to help close the gap of communication between manufacturers and end-users to make our nation's roadways safer. Find out more at http://www.trailersafetyweek.com.
Bending
With mulitple brake presses and tube benders, we are able to bend most sheet metals and square tubing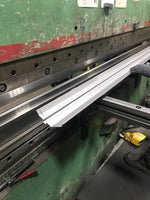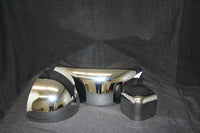 Stretching
With Stretch forming capabitlities we are able to form corners and caps for the trailer industry.